Regular price
Sale price
$899.00
Unit price
per
Sale
Sold out
The Complete Set contains: driver; fairway wood; hybrid set; iron set; wedge set; putter; stand bag & headcovers.
Made from premium materials. We don't cut costs in this department. Our clubs are made from the highest quality stainless steel, titanium & graphite.
Affordable prices. We offer the same quality as the big brands, for half the price.
Traditional design, modern technology. We don't do bright colours and busy designs. We keep it simple & stylish. Look better, play better.
The build quality of our clubs is what you would expect from clubs costing double the price. They are built to last and perform - whilst looking amazing.
Our clubs are designed for the average golfer - not pros. We realise that golf is difficult enough as it is so our clubs offer the forgiveness to help you play well and enjoy the game.
Buying golf clubs can be confusing. We have simplified the process. Grab your Caley clubs and go!
We offer free shipping on all orders in the UK. Expect to receive you're order within 2-3 working days after ordering (except for pre-orders).
We offer a 60 day satisfaction guarantee. Certain trial clubs can be used in the set, the rest must remain in the original packaging with all wrappers left on.
Caley clubs are built to last. If you experience any manufacturing defects with your purchase then contact us for a replacement.
View full details
Designed for distance & accuracy.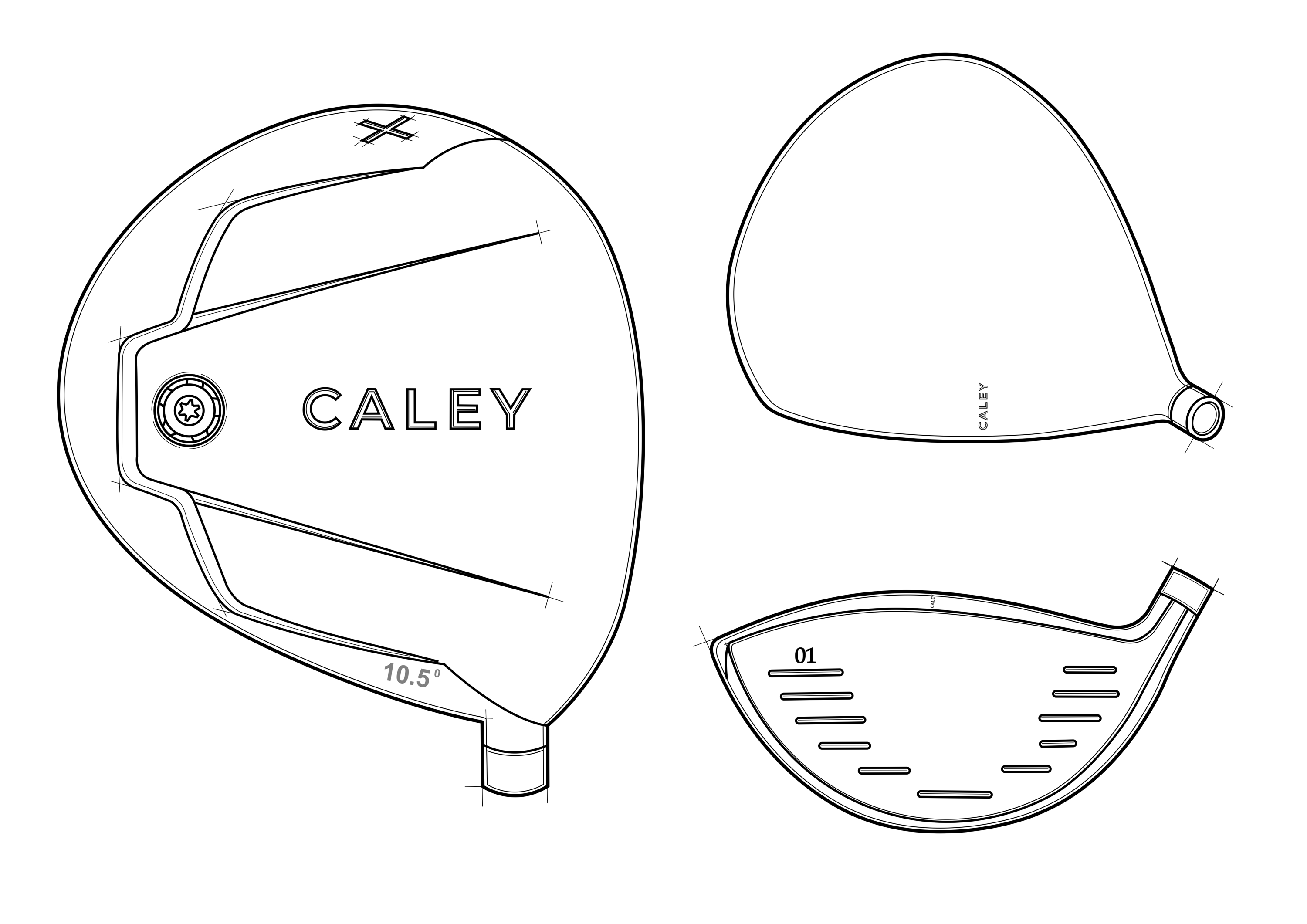 Like all our clubs, the driver is a simple & understated design. It does, however, still benefit from all the advancements in modern tech.

An ultra thin face is capable of flexing at impact - adding serious distance to your drives. The rear sole weight pulls CG back to help launch the ball higher, further & straighter.
Accuracy & forgiveness both off the tee and from the fairway.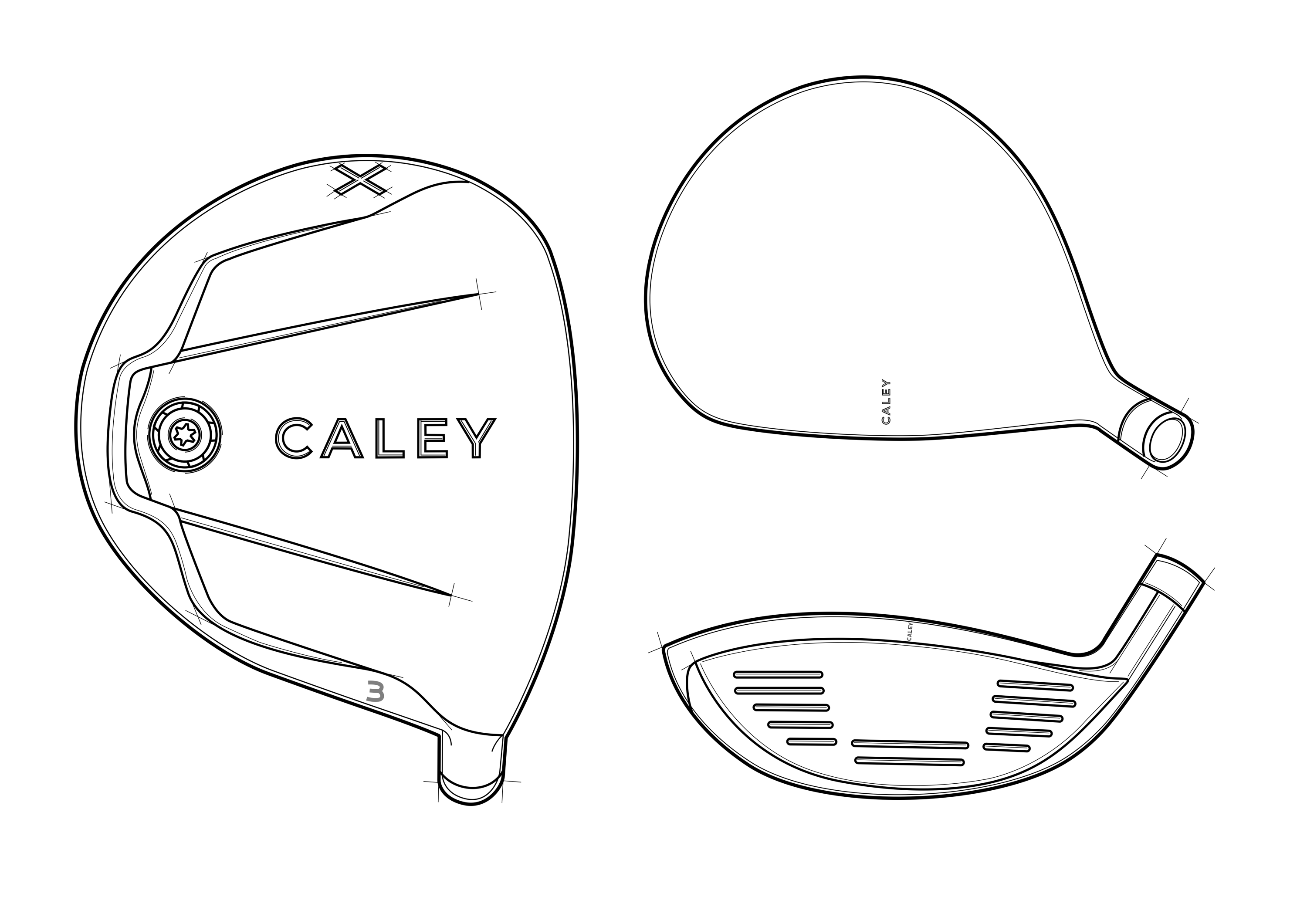 We designed the fairway wood to help keep you in play off the tee or get you to the right spot on any hole, from any given situation.
#3 woods are notoriously difficult clubs to hit off the deck. Not so with this one. The low profile of this clubs means that it's almost impossible to "top it". It simple glides beautfully through the turf - sending your ball straight down the fairway.
So forgiving that you'll look forward to long approach shots.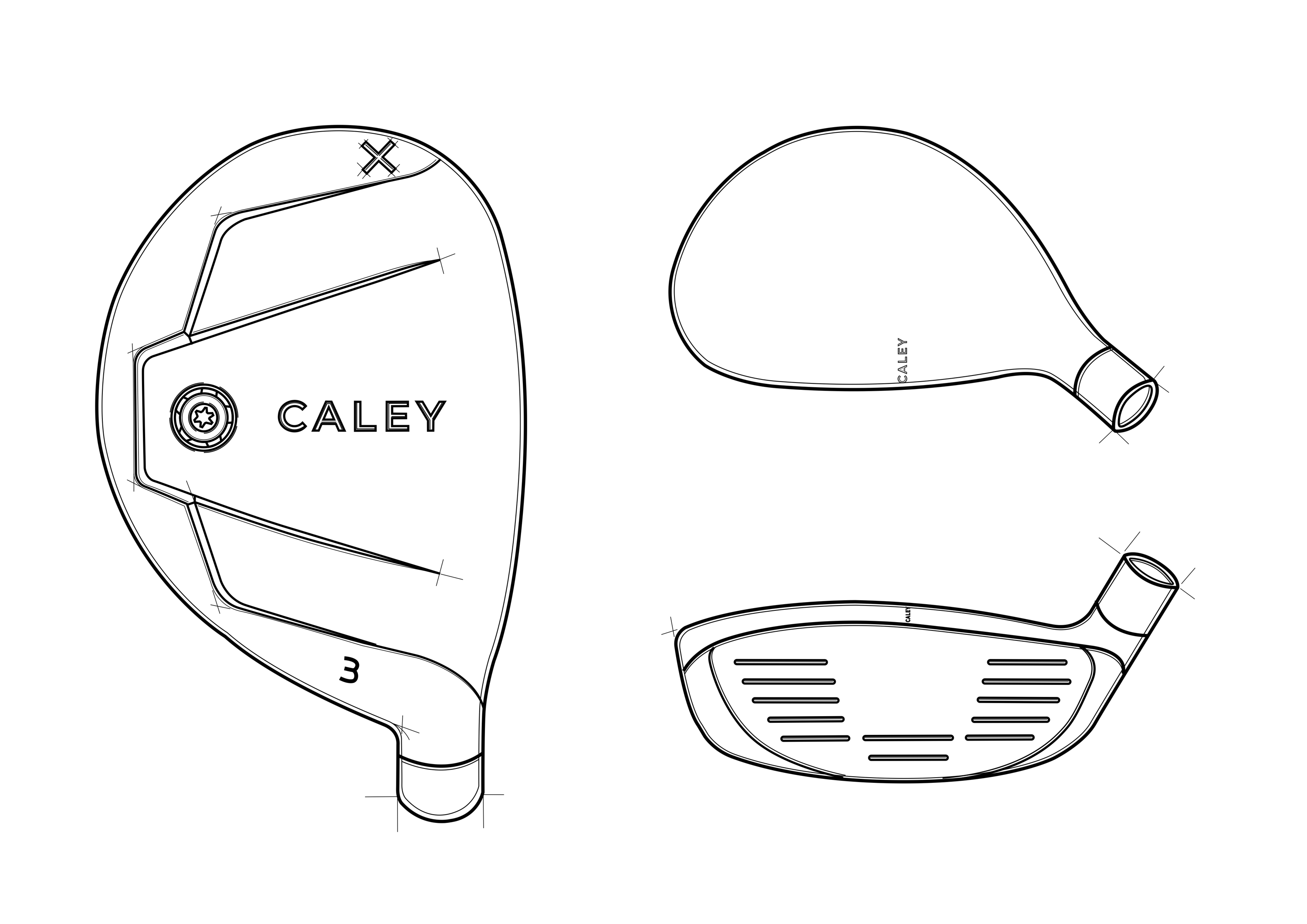 A versatile clubs which makes those long approach shots a lot less daunting. The forgiveness of a wood, with the playability of an iron.
Hybrids are often used when you need to hit a recovery shot after a poor tee shot. So, we developed the Caley hybrids to work great from the rough and fairway bunkers. Giving you great performance even from a bad lie.
Irons that play as good as they look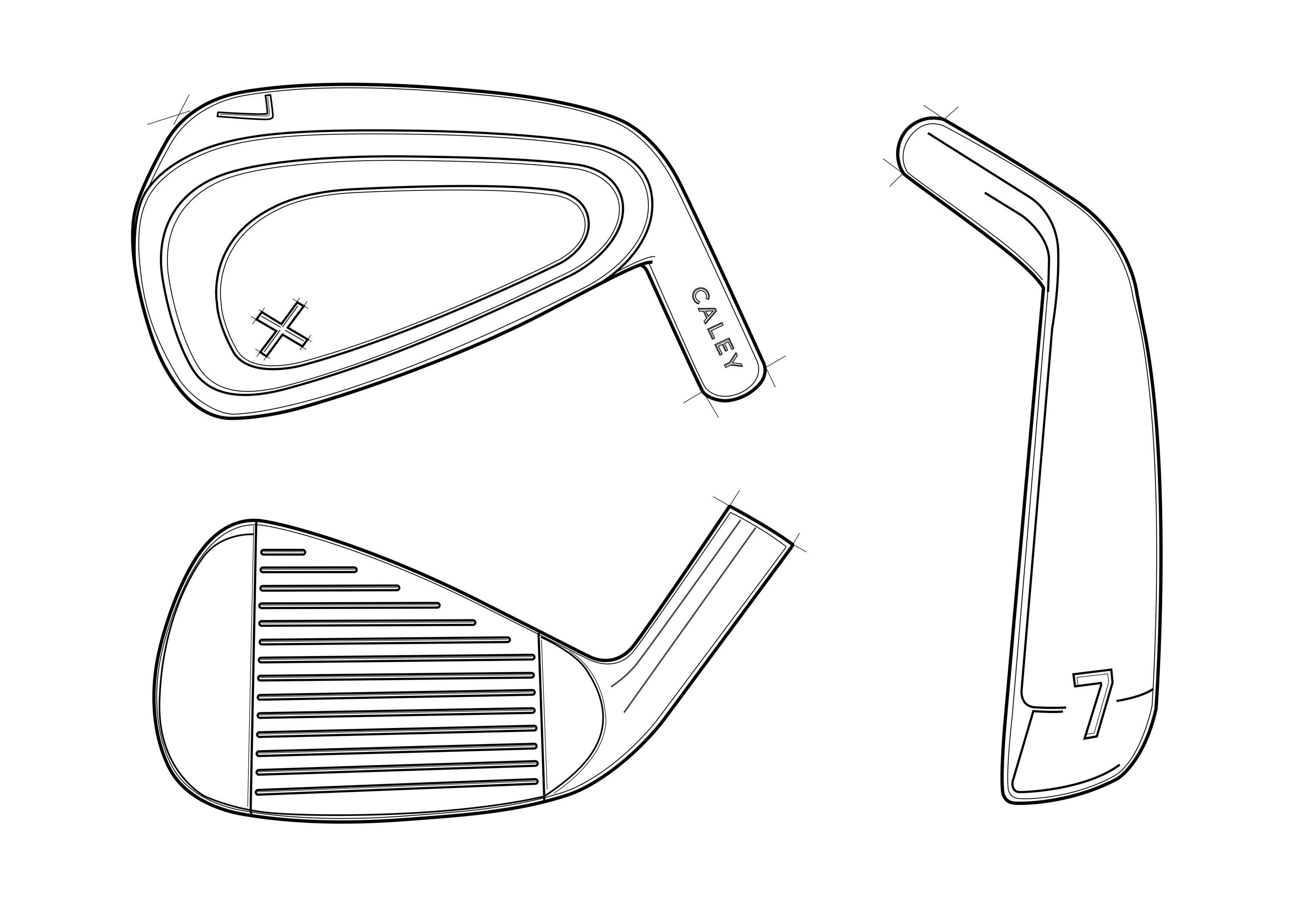 A large sweetspot, mid-sized sole & moderate offset means these irons offer both the forgiveness and shot making ability that most golfers want (and need).
The design is traditional and understated. We don't do bright colours and busy designs. Instead, we prefer monochromatic colour schemes and clean lines.
---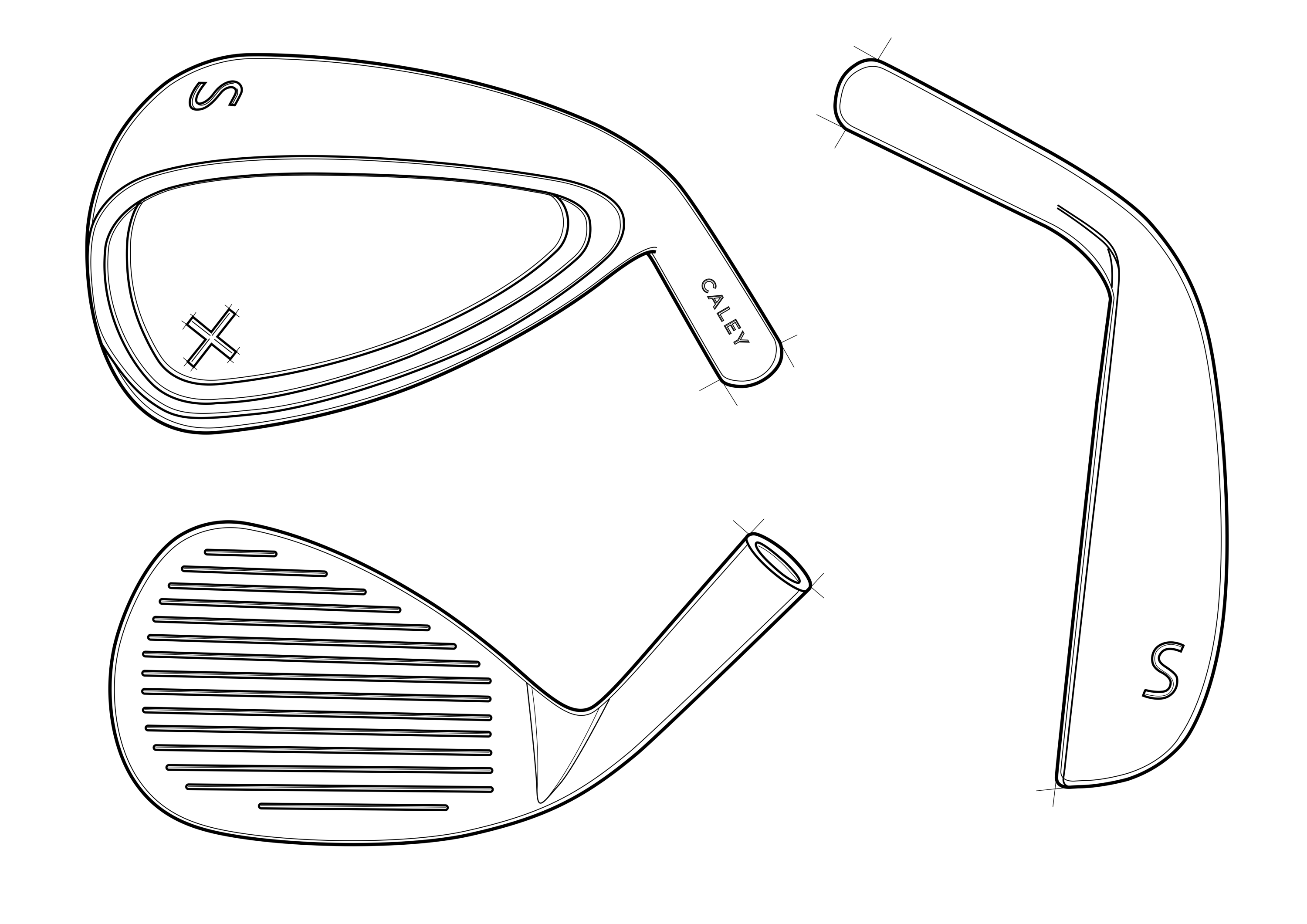 A cavity back design built to take the guess work out of your short game, with enhanced forgiveness, control, and tons of spin for more consistency around the green.

The full sole in the GW (52°) creates easy, iron-like turf interaction.
The sole grind in the SW & LW (56° & 60°) enhances bounce for more forgiveness out of bunkers and thick rough. These wedges also benefit from full-face grooves which helps generate spin - even on off-centre hits.
---
| | | | |
| --- | --- | --- | --- |
| | Gap Wedge | Sand Wedge | Lob Wedge |
| | | | |
| | | | |
| | | | |
| | | | |
| | | | |
| | | | |
| | | | |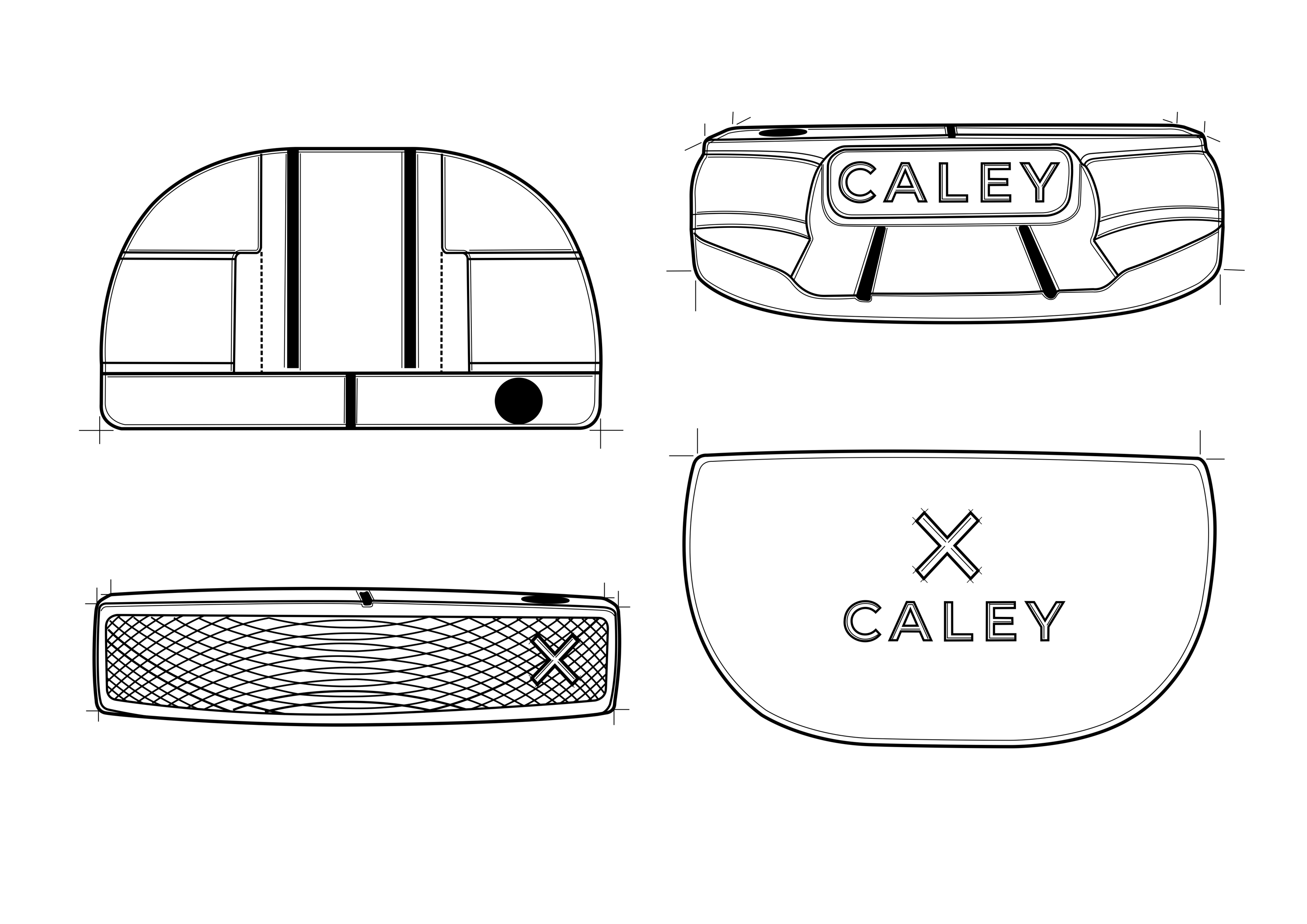 The double milled pattern produces the perfect roll, as well as a solid yet soft sound and feel.
A large, squared putter grips helps "quieten" the hands during the putting stroke.
Perimeter weighting helps keep the putter head square to target - helping you sink more putts. Game on!
First new clubs for 10 years
Ordered my Caley 14 piece Set last Tuesday and to my great surprise, they arrived in my doorstep on Thursday .. what an excellent service 👍 Played my first round with them on Friday & scored 39 Stableford points !! Found the clubs to be extremely forgiving and was hitting the driver more consistently straight than I have done with my old one for years !! Off to Portugal this weekend with my mates, can't wait to use my new clubs again & might just have a chance of bringing home a prize 😁 Was a tad upset that the price was dropped by £100 a couple of days after I received my set though 😩
Excellent clubs for the money! Bought complete set and hitting every club a lot straighter and with more accuracy than my previous set! Highly recommend
Excellent set of clubs! Simple in design, excellent in practice and would definitely recommend. Very happy customer.
Excellent set of clubs! Simple in design, excellent in practice and would definitely recommend. Very happy customer.
Brilliant
Great clubs. Very easy to use, even as a very mediocre golfer like myself, can see myself using them for many years. Would recommend for anyone looking for their first full set of clubs as very reasonably priced for the quality